Fast and vast. Sowa's Procurement capability
We have a capability of the procurement network inside and outside the country as well as producing various parts in-house. We will tailor and deliver parts to our customers with in-house production and overseas local procurement accordingly.

Examples of procured parts
Machined parts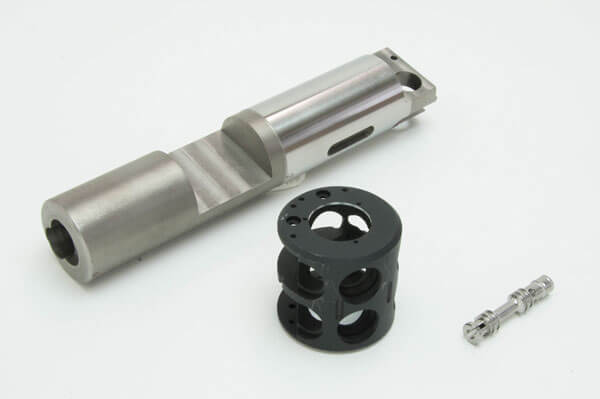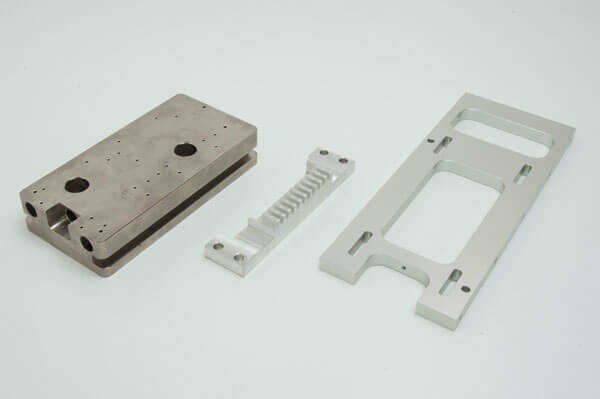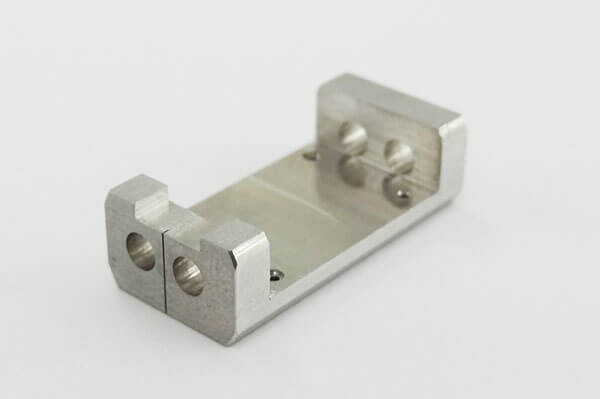 quantity

From 500 pieces

Startup days

Within 1 month

Features

Good at functional parts rather than appearance parts
Resin molding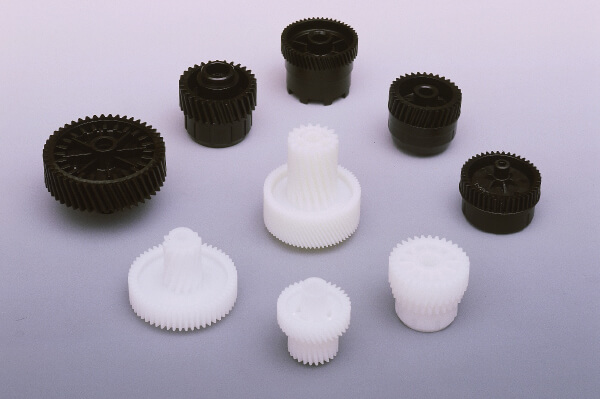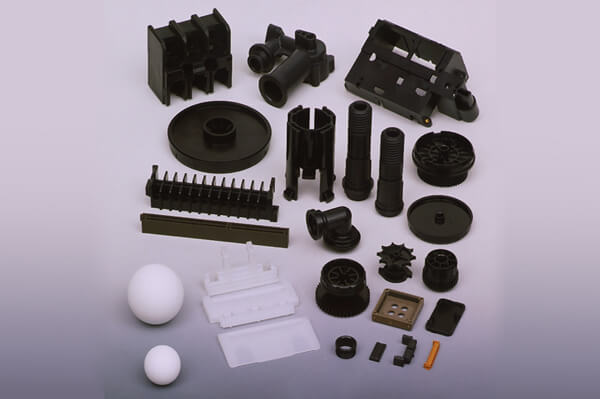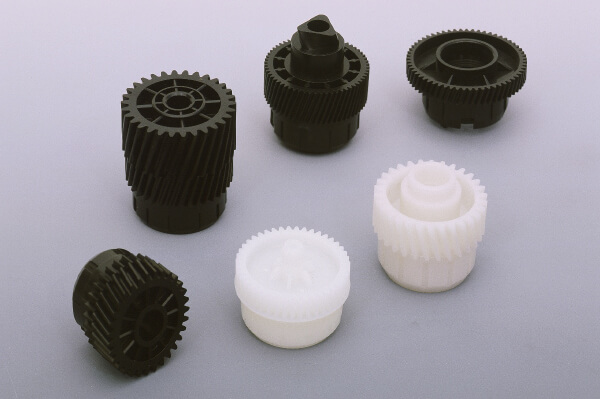 Materials

ABS / POM / PC / PE / PP etc.

Number of days for mold statp

About 1.5 months

Type

For thermoplastic · thermosetting · 2 colors · inserts etc. 100 t or less is for in-house manufacture
Various electronic parts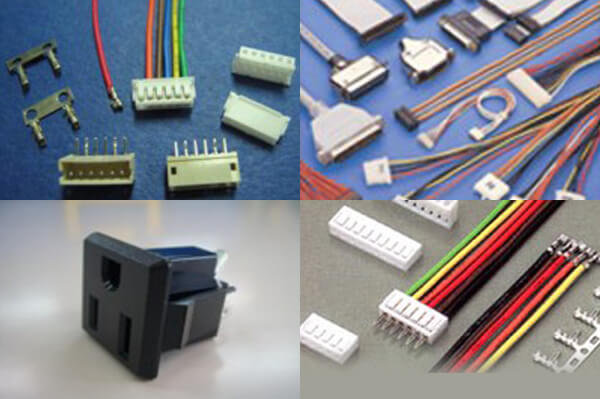 Handling record

Various harness

Power cable

Connectors

DC fan

Inlet outlet plug
Die Cast Parts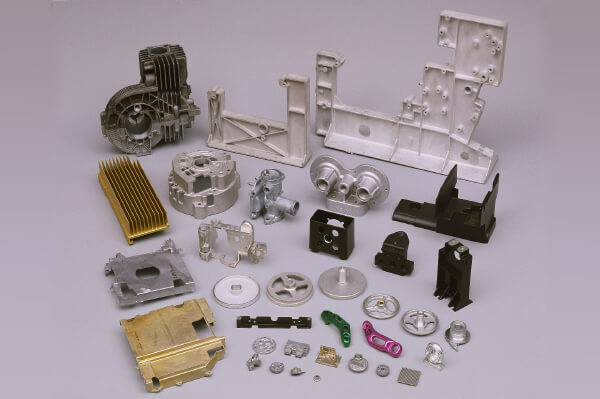 Materials

Zinc / Aluminum / Magnesium
Number of days for mold statp

Within 1.5 ~ 2 months
Terminals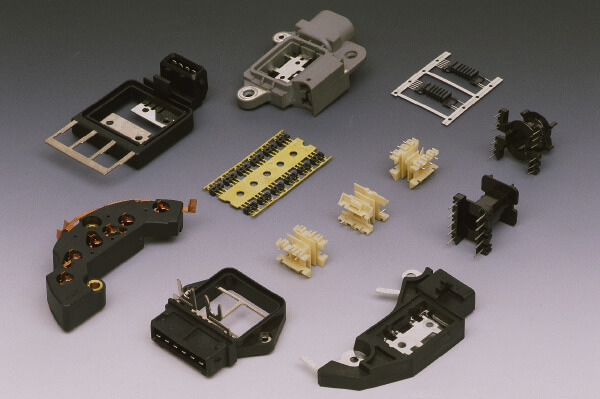 Materials

Oxygen-free copper etc.
Surface treatment

Electric tin plating etc.
Shape

Circle / Y type
Press sheet metal parts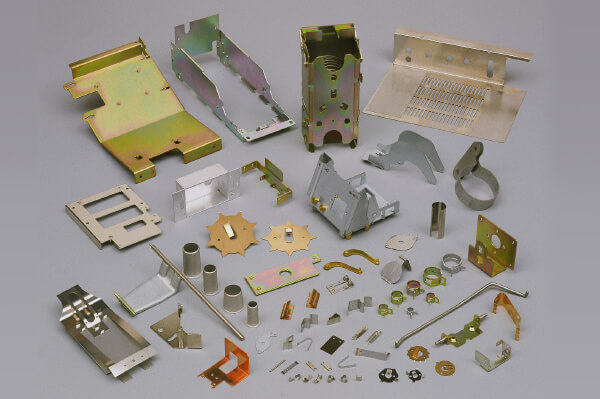 Shaft parts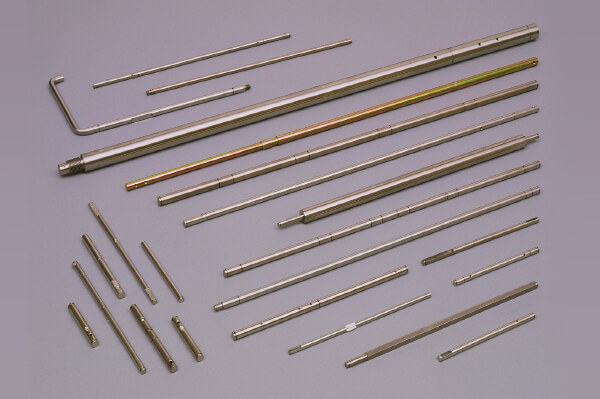 Other procurement examples
Various press parts
Various resin molding
Various fans
Membrane SW
Fasteners
Springs
Flow of delivery of procured parts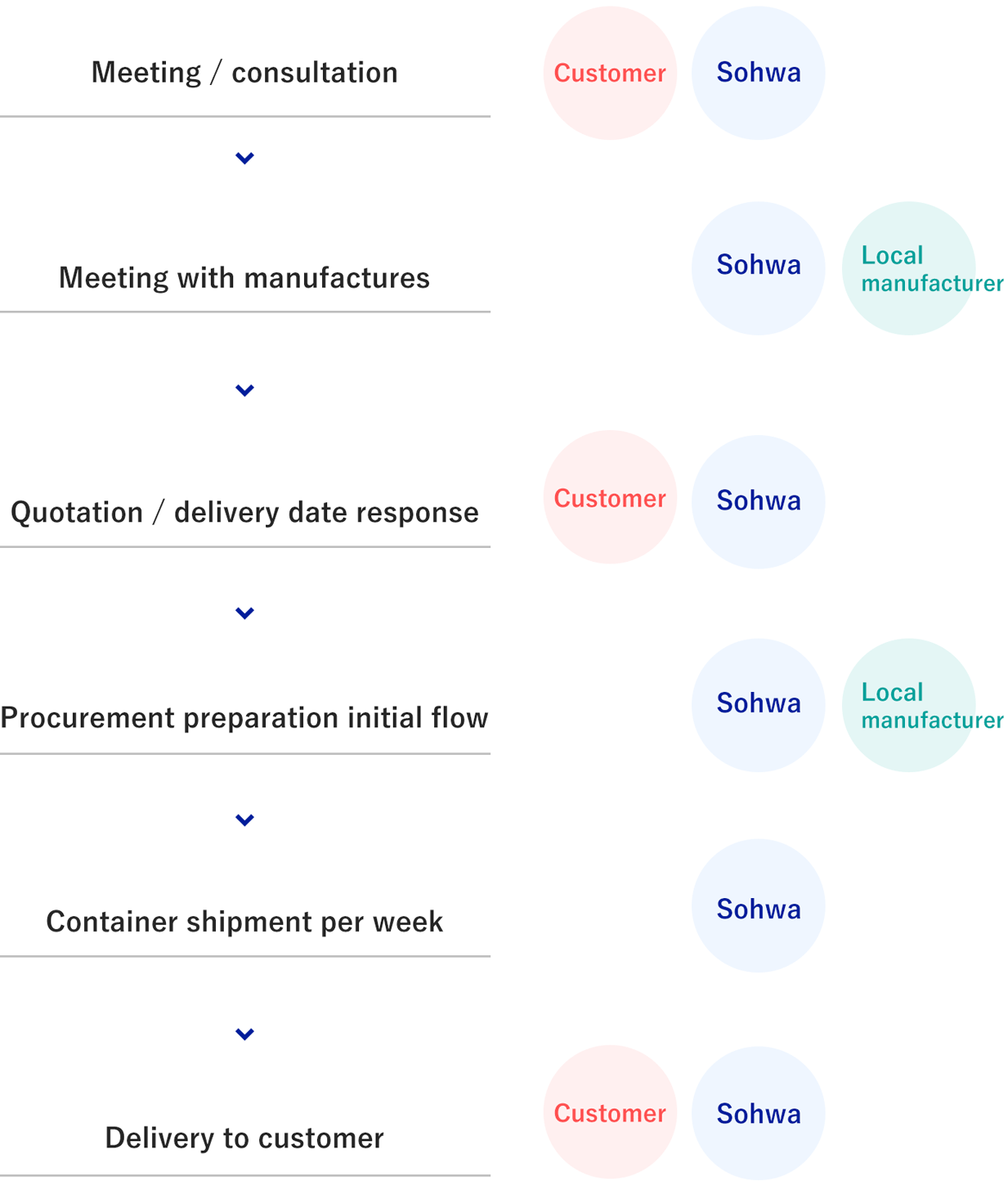 Oversea procurement can be easy as if procuring from domestic manufactures
The biggest advantage is that our customers benefit from oversea procurement simply by meeting with us. Finalizing the business in Japan enables to procure overseas. At your ease, we offer web conferences with local staff. In addition, oversea procurement 'Out – Out" such as export from our factory in Vietnam to our customer factories in China is also available.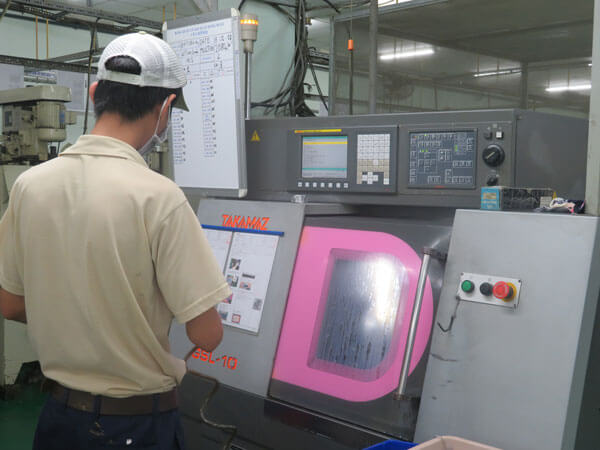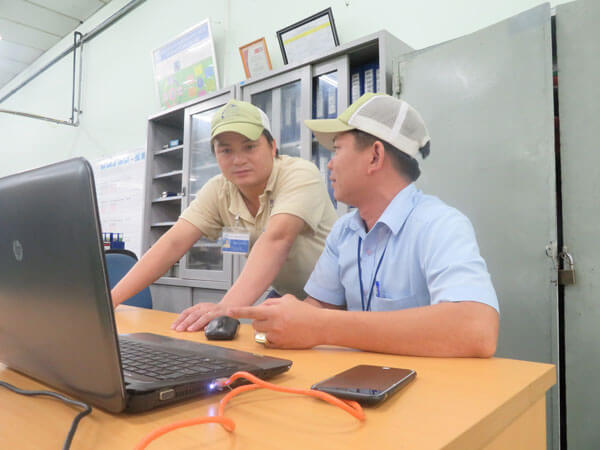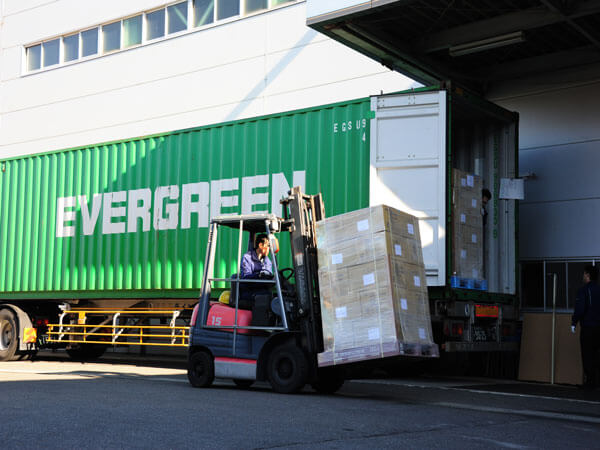 Bases / networks
We have a plentiful experience in overseas shipping. We will transport the products in accordance with customers' request using our network both inside and outside the country. Also we will chose the best option for the procurement route.
Network of procurement and manufacturing at Sowa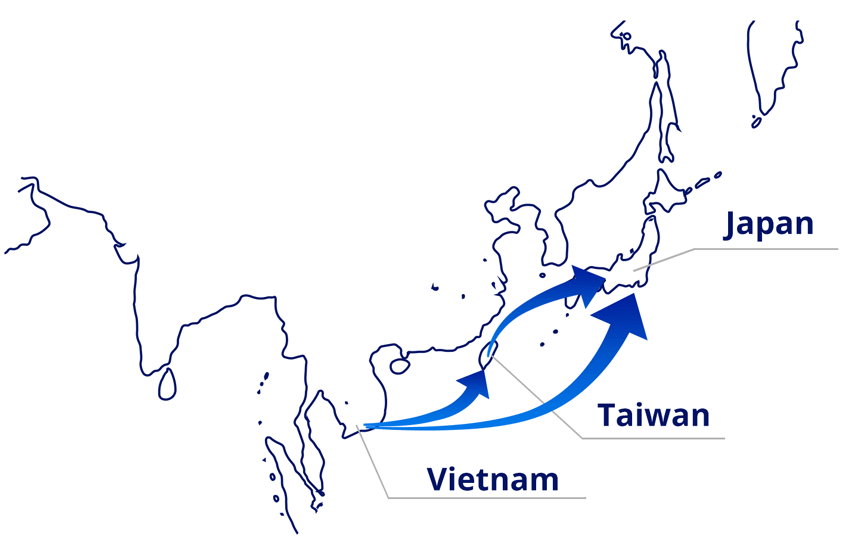 Component manufacturing procurement image
With the combination of parts procurement power and in-house manufactured parts making full use of the strengths of global procurement network.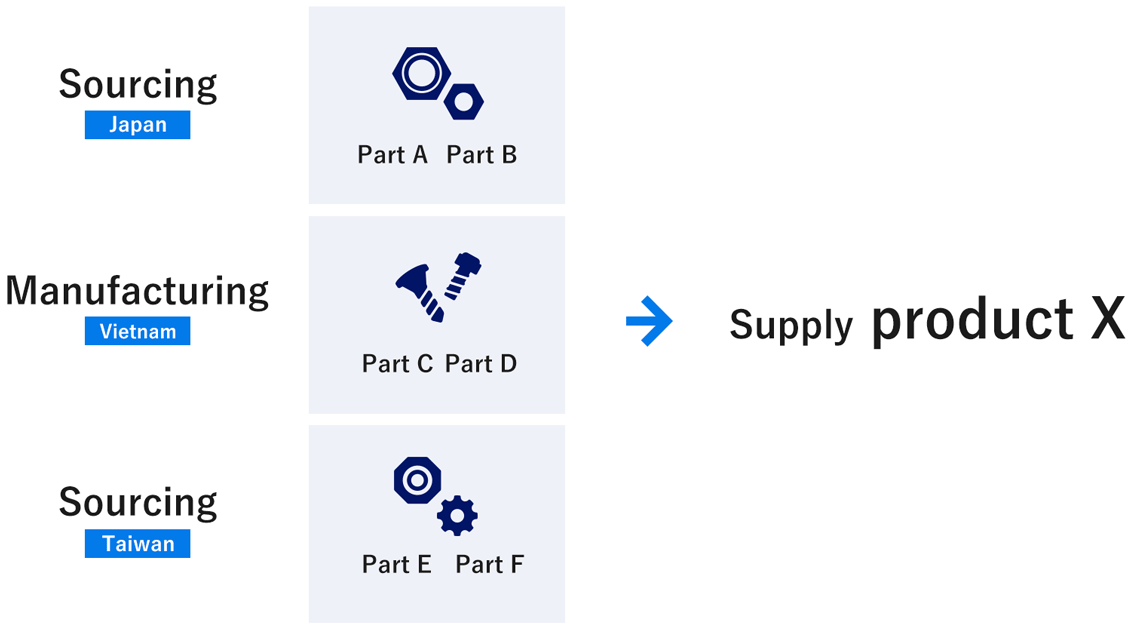 Southeast Asia Logistics Network
The logistics network of the Sohwa Group has a regular service of its own special container from Vietnam and Taiwan once a week. Unlike consolidated cargoes, we adjust loading depending on products with considerations. Moreover, since one container is charted for loading, we offer a reasonable price for shipping.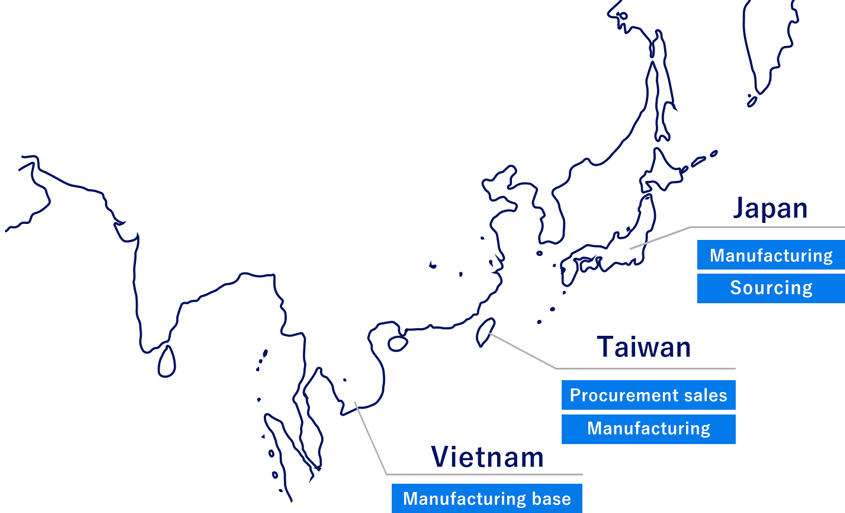 Convenience stores overseas procurement
It is possible to take the style of 【out → out】 【out → in】 【in → out】.
Sohwa production system
We provide various services in conjunction with the manufacture of die-cast products. Local staff in Vietnam is also responsible for assembly of products and units by using resin parts of die-cast parts which enables to complete the whole process without any delay.