Cost reduction for aluminum die-cast products
Consistent compliance until post processing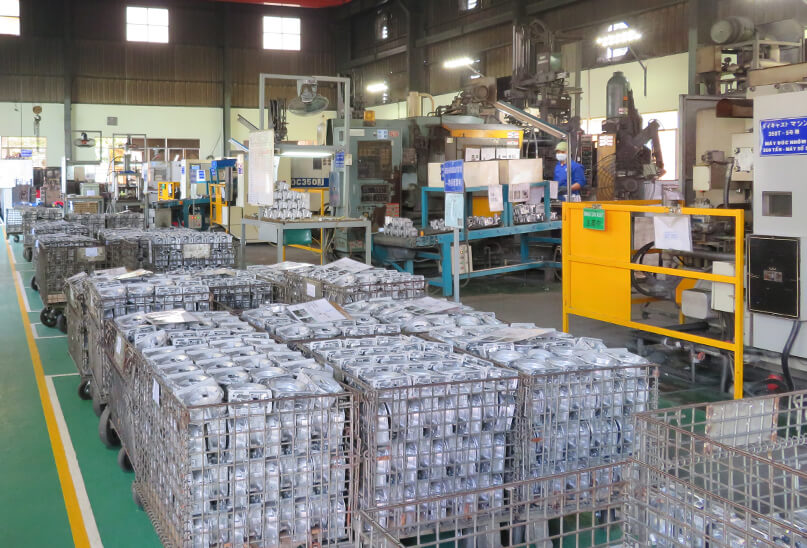 Expanded die casting business in Ho Chi Min district, Vietnam
We are the first Japanese company which started die casting business in Ho Chi Ming city in Vietnam
We deal with material procurement from surrounding countries such as Malaysia, Thailand and China as well as secondary processing such as lathe machining. In addition, we offer a surface treatment as post processing at lower cost.
The point of Sohwa die-cast
Materials

Purchasing from Malaysia, Thailand and China at favorable time in terms of the rate
Secondary processing

Enhancing the production equipment. Lathe・MC and processing range expanded.
Surface treatment

Trivalent chemical treatment was laid in 2015
Sourcing

We have managed to manufacture units products in Vietnam by developing local suppliers.
Distribution

We also have plentiful achievements of other OUTOUT by using our own containers
Speedy set-up
The first delivery within 1.5 months which is similar to the one in Japan after business arrangements are completed
"Manufacturing mold locally" "After trying the production in Japan, transporting to Vietnam" Either of options is available. We accept the drawing in both CAD date or paper
Secondary processing and surface treatment are available
Number of: 2 350t / 1 250t / 1 135t ( More than these pn the left is available for outsourcing)
Secondary processing equipment: milling cutter, lathe, shot blasting, arozin treatment tank, impregnation treatment tank, leak tester
Other outsourcing processing (around the factory): press
Vietnam is rich in bauxite (aluminum material)
Vietnam is the world's third largest reserve of bauxite
Attracting as the bauxite production center. Mining is estimated to be at least a minimum of 60 years up to 200 years.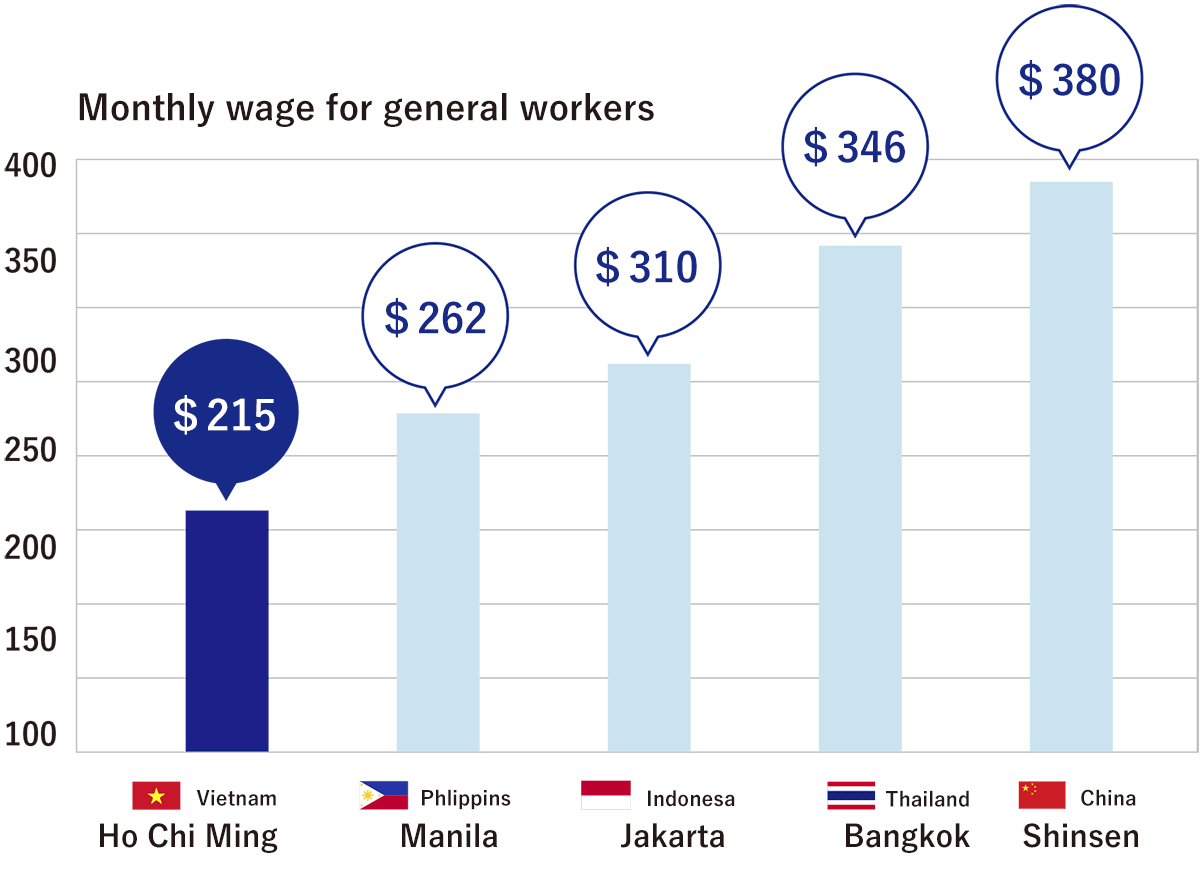 Vietnam factory is located in VSIP (Industrial park in Vietnam・Singapore)
Industrial parks have their own power supply. Electricity, transportation and living and communication infrastructure are well developed.
Located in Bihn Duong Province, about 17km from Ho Chi Minh City, VSIP is easily accessible from Tan Son Nhat airport and other major river ports.
Aluminum die-cast
Procurement country
Molding machine
Vietnam – 350t
Taiwan -1.800t
Estimated size for molding
350t W300mm☓H200mm☓D70mm
800t W800mm☓H600mm☓D100mm
1,800t W1,000mm☓H1,000mm☓D1,000mm
Estimated quantity for molding
Die-cast secondary processing and post-processing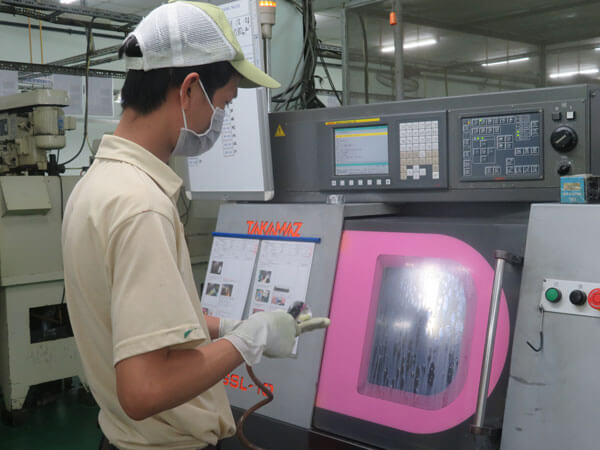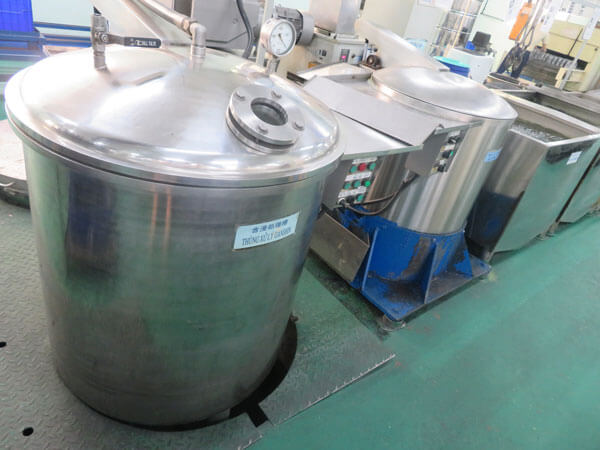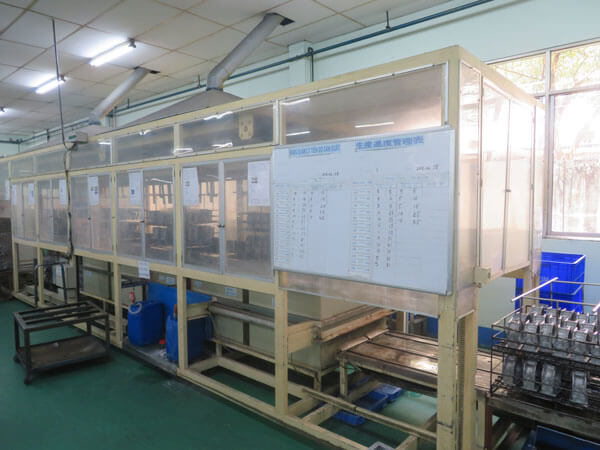 Product example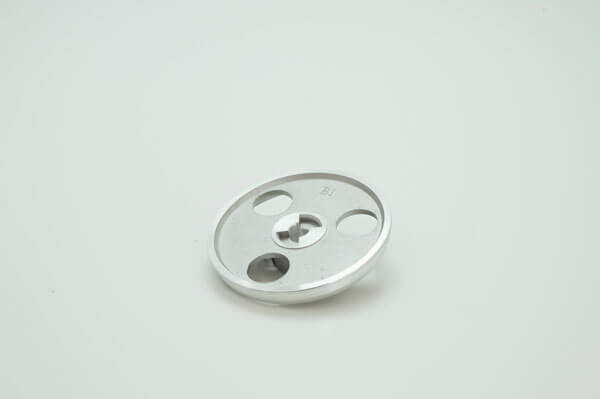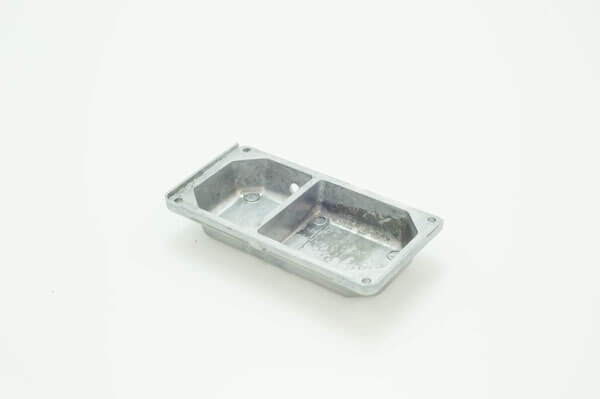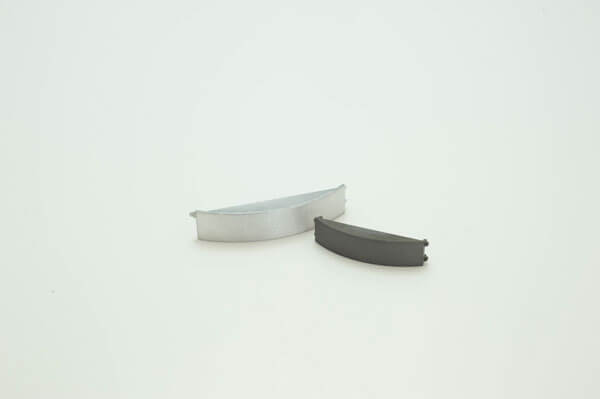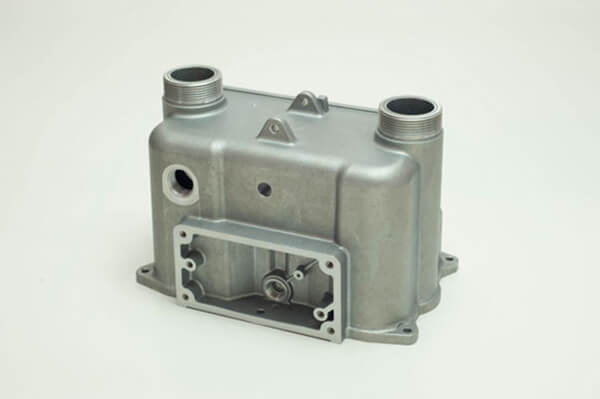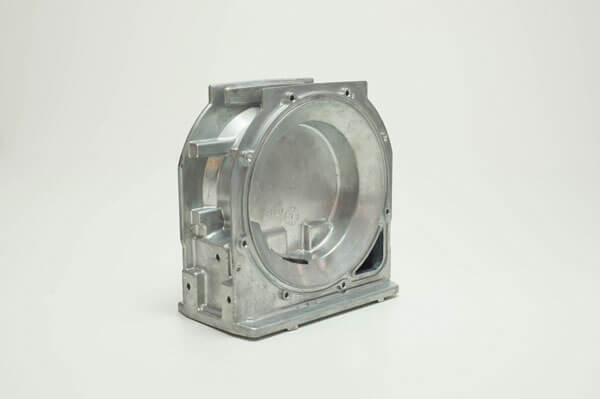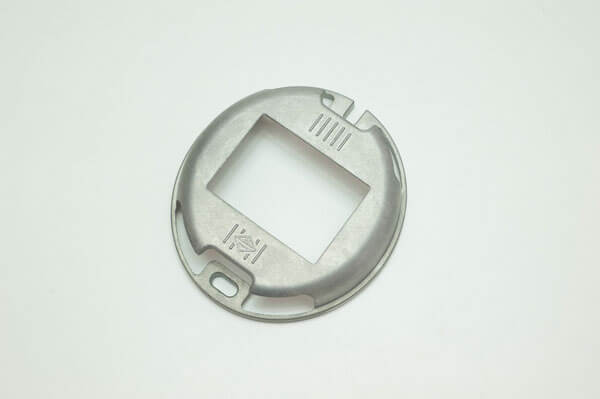 other products
Various manufacturing parts of our achievement
Construction machine parts
Home appliance parts
Infrastructure parts
Machine tool parts
Industry
Automobile related
Information communication equipment related
Housing and house appliances
Buildings
Companies that we had a business with
Toyo Keiki Co., Ltd
Fuji Electric Co., Ltd
GE Healthcare Japan Co., Ltd
Koike Sanso Kogyo Co., Ltd
Trusted quality management system
In order our customers to feel confident with products supply, we have our own quality control system.
We deliver stable supply of products in Vietnam factory since our quality education of local employees, in-process and final inspection achieved a similar results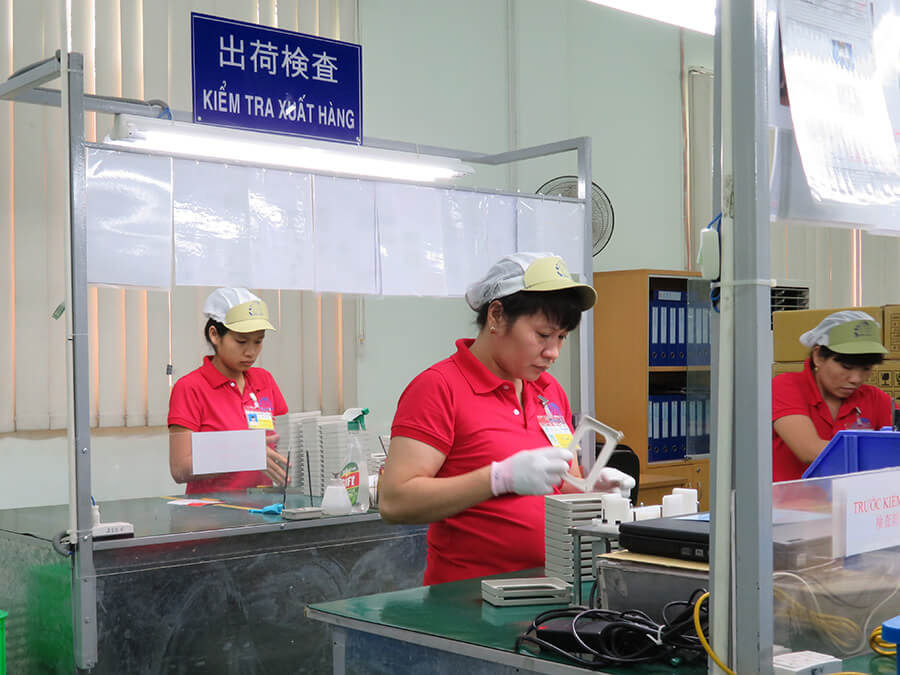 Main equipment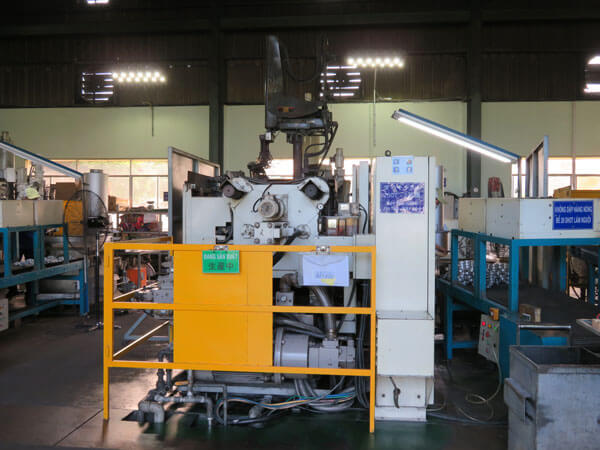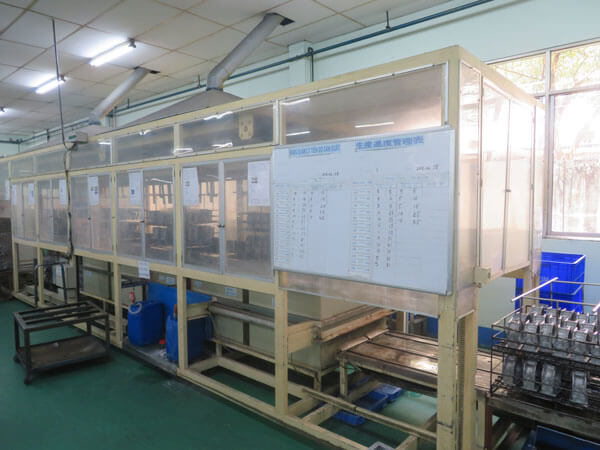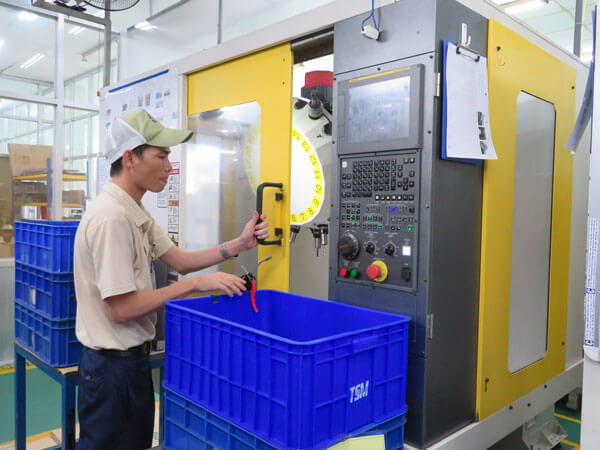 Sohwa production system
We provide various services in conjunction with the manufacture of die-cast products. Local staff in Vietnam is also responsible for assembly of products and units by using resin parts of die-cast parts which enables to complete the whole process without any delay.